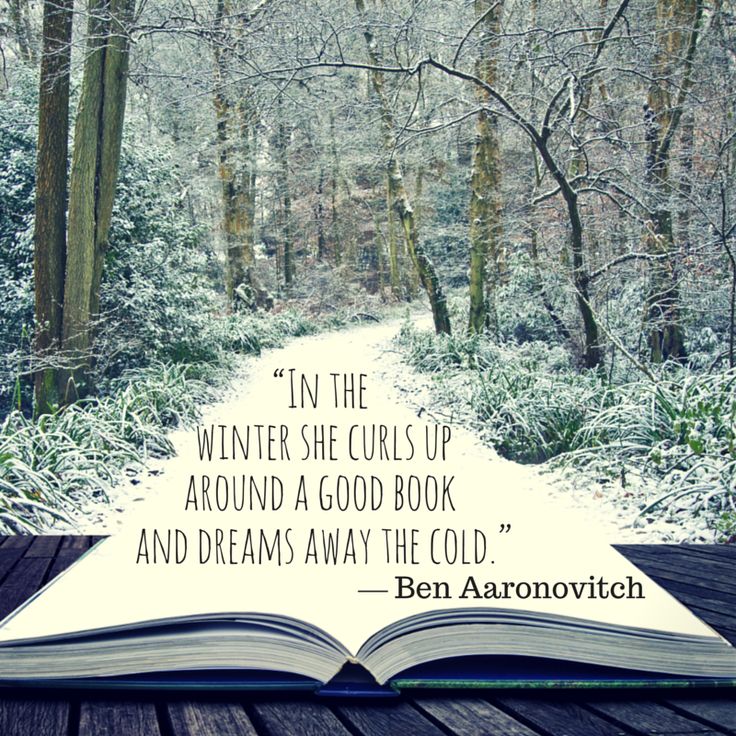 I hate winter… but I love that winter seems to give me permission to read to my heart's content.  Winter is a time to enjoy being home, for seeking out that cozy, warm feeling that you get from crawling into bed with a book and staying up too late because you want to finish it!  This semester I don't have any 8am classes, so I can stay up even later reading.
Normally I use the last page of my journal to keep a list of books I've read and the date I finished them.  This year I decided to create a profile on the site Goodreads to keep track of my reading.  I'm not usually one to use apps or trackers, but I liked that Goodreads makes it easy to create a list of the books you want to read and lets you set a reading goal for the year.  I buy so many books from the thrift store that I had a box in my room of "To Be Read" books just waiting.  It was simple to list those in Goodreads, and I set the goal of reading 75 books for this year.  I'm already behind since I only finished 5 books in January, but I can give myself a break because January is a busy month with the start of a new semester.  I'll catch up over the summer.  If you'd like to follow my reading on Goodreads, here is the link to my profile there:  https://www.goodreads.com/user/show/74457678-rissa-janeen
Here's a look at the five books I finished in January:
Accused by Lisa Scottoline
This is a legal mystery featuring lawyer/ sleuth/ Italian girl Mary Di Nunzio.  I have read other books in this series and enjoyed them, but this was not my favorite.  Mary is asked to look into a case of a young man who confessed and was convicted of killing a rich girl at a party.  The girl's sister believes that someone else did the crime, and the rest of the family does want Mary looking into the case.  It's a good book but not a great one because the story is very pat and the pieces of the mystery fell into place a little too conveniently for my taste.  Also, the story veers away from the mystery and focuses on Mary and her relationship with her aging Italian parents and her new fiance… which I can appreciate that Scottoline wanted to develop Mary's character to make the story more interesting, the angle of the fiance and the wedding planning just wasn't interesting to me.  Overall, an enjoyable and distracting read but not a great one.
The Moores Are Missing by James Patterson
This was the first book I finished in 2018, and I loved it!  This book is actually three separate novellas, each more suspenseful than the last.  The title story "The Moores are Missing" was my least favorite out of the three stories because it moved the slowest.  The second story "The Housewife" was incredibly well plotted and kept you guessing until the twist at the ending.  It was a mystery with a quickly moving storyline that kept my interest.  The last story "Absolute Zero" may have been my favorite out of the three.  It was a suspense story about a man out for revenge at any cost.  It was suspenseful with a psychological element to the character and why he was taking drastic measures to get revenge.  The main character felt believable and the action of the story never stopped.  I highly recommend this book!
The Summer We Read Gatsby by Danielle Ganek
This is actually one of the worst books that I've read in a very long time.  First off, I loved the title and got drawn in by that.  Then I read the dust jacket and found out it was about two sisters who inherit a house in the Hamptons from their eccentric great aunt and decide to spend the summer there looking for the "object of great value" that was mentioned in the will.  Based on that synopsis I expected this to be a sort of beachy/vacation type book with some sisterly bonding and an air of mystery as they try to figure out what exactly their aunt left them.  Let me save you the suspense… this book is dreadful.  The two sisters are dumb… as in painfully dumb… as in it makes me annoyed when women are written and portrayed to be this flighty and stupid.  Basically the book starts with them arriving in the house, spends several hundred pages with nothing happening and them having the most insipid conversations, and then does not really have any ending to speak of.  Basically the summer ends and they just need to go home… oh, and they also have to go home because they accidentally burn down the house.  I don't even need to keep writing a review of this.  I already said it was  bad and I hated it, and after that there is not much else left to say!
An Object of Beauty by Steve Martin
This book I liked quite a bit.  I should probably be up front that I double majored in art history in college, so I love when books have a little bit of an art connection.  This story follows Lacey, an ambitious girl without a trustfund who is trying to survive on her own in New York City pursuing a career in the art world.  This book stands out for being incredibly well written.  The story is told from the perspective of Lacey's male friend whose feelings for Lacey persuaded him to help her in a way that is questionably illegal.  We don't find out what the two of them did until the end of the book, so there is this thread of mystery throughout.  The book follows Lacey over several years, from starting out in NYC, to working at Christy's, to taking a job at a gallery, to opening her own gallery.  Lacey is this incredibly complex character, and I personally connected to her story as an ambitious young girl trying to do what she had to in order to get by.  The glimpses into the back room workings of an auction house and a gallery were interesting, and the book is as much about love of art as it is about Lacey.  One of the things that made this book stand out to me was that it referenced real works of art and included illustrations of the paintings mentioned.  Books for adults are not usually illustrated, and I found the pictures added something to the story and broke things up to keep me interested.  The writing in this book is top notch, and I might have to seek out more books by Steve Martin.
You Have Seven Messages by Stewart Lewis
This is the most recent book I finished just this week.  Technically it is young adult fiction, but even though the character is a teenager I was drawn into the story and could connect to her.  Malia is the daughter of a famous movie director and a famous fashion model, but her mother has recently died in a car accident.  Missing her mom after this tragedy, Malia starts asking questions about her mother's death.  She begins listening to the seven voicemails on her mother's phone as a way to track what her mom was up to in the days leading up to her death.  Malia finds out some things about her mother that she was not meant to know, but in the midst of that discovery she is also dealing with school, trying to get recognition for her photography, and falling in love with her neighbor who she's pined over for years.  This is well written and the story does not drag, and Malia is a main character that is easy to like and sympathize with.  Although the story might be meant for teenagers, I still thought it was an interesting read.
Leave a comment below and share what you enjoyed reading in January.  If you are on Goodreads let me know and I will add you as a friend and follow you.  I'm always nosy about what other people are reading and love to chat books!